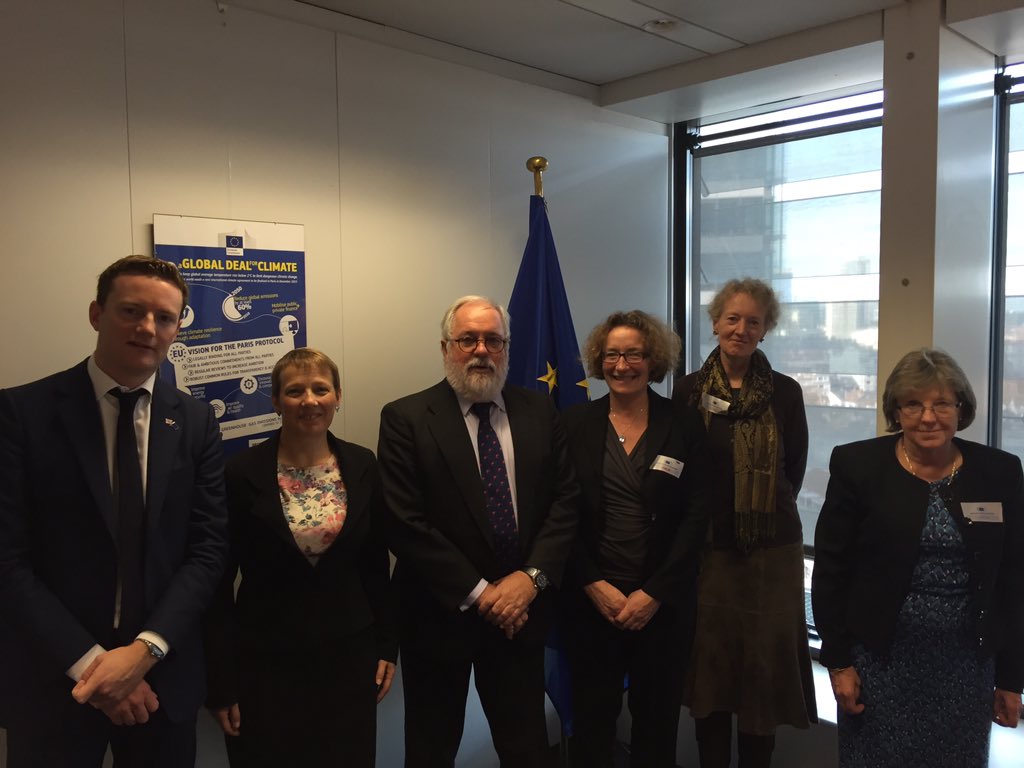 In December the UN is holding the COP21 Climate Change Summit in Paris. Climate change is one of the most important issues our society is facing and we can no longer afford to ignore what the impact we as a society are having on the planet. In an effort to raise awareness not just at the local level but at the national and European levels Clare arranged for several meetings and events over two days. 
First was a meeting where leading Climate Change scientists from the Royal Society met with Commissioner Canete and his lead negotiator in advance of them representing the EU at the conference in Paris in early December.  The purpose of meeting was to give the Commission up to date scientific evidence to support and reinforce of EU position so it can achieve strong outcomes from the Paris summit.
This was followed up by my colleague, Seb Dance, London MEP (who will be part of the European Parliament's delegation to the Paris conference), joining me in the South West for a visit to the Met Office, where world-leading climate change work is being done, and residents who were affected by the floods in Somerset early last year.
Clare Moody, Labour South West MEP, said, "This year will be one degree warmer meaning we are half way towards the two degree increase that is viewed as catastrophic. Coming away from the summit in Paris with tangible outcomes is incredibly important for the future of our planet. Paris will then be the beginning of the process with the Commission on keen to work with the scientists at the Royal Society to achieve these goals."
"If we don't achieve COP21 then areas like the Somerset Levels will find themselves flooded more often as climate change brings with it more frequent, wetter winters. We need to highlight examples like the communities of the Somerset Levels to raise awareness of the impact climate change is already having and that without an agreement things will get worse."
"The physical devastation that flooding causes is only one side of the story though. When discussing flooding with the local residents they told me about the mental and psychological impact flooding has and the long term mental health issues that this can cause."
Seb Dance MEP said, "This visit certainly threw into sharp relief how important a robust UK and EU response to curbing the worst effects must be. Hearing from top scientists in the Met office speak about how different the UK will look if we don't act now on an international level. It's vitally important that these communities are able to add their voices to those calling for a concrete action plan to try and curb the worst effects of a warming world, to drive home the message that climate change is not just something happening in a distant land."