I want to start this by remembering the horrific events of last Friday night in Paris. I want to give my deepest sympathies to the families of the victims and solidarity with the French people.
It's not just France that has been attacked here but everything that we stand for and hold dear. The significance of what happened will only strengthen our commitment alongside our French colleagues to end war, terror, violence and intolerance as we continue to work for peace.
Work has continued this week with progress being made towards an agreement on the EU budget for 2016. I am pleased that Horizon 2020 funding has been protected and that the budget is starting to become more focused on jobs and growth.
One of the highlights of the week was the visit of the delegation of Trade Unionists from across the South West. Over two days we considered David Cameron's shopping list for the renegotiation of Europe and identified how we can protect people in work and make people's lives better in the South West with this in mind.
A major part of my time in Brussels is devoted to the promotion of Science, Technology, Engineering and Mathematics (STEM) as part of my work on the Industry, Research and Energy committee. This week I met with the Chief Scientific Advisor for Wales to discuss the role of women in Science. The CSA, professor Julie Williams, told her story of struggling for 5 years to reenter the scientific job market after taking maternity leave.
I also met with the Twinkle Space Mission, a British satellite telescope mission to explore faraway worlds. Twinkle runs an education mission that aims to foster links between space exploration and British schools, increase girls' uptake of STEM subjects at A-level and higher education and to widen participation at universities from under-represented communities.
I will be hosting an event at the Parliament for Twinkle to showcase their telescope images, and to hear from senior women involved in the Twinkle mission and space science to discuss how to change the serious lack of women in science industries.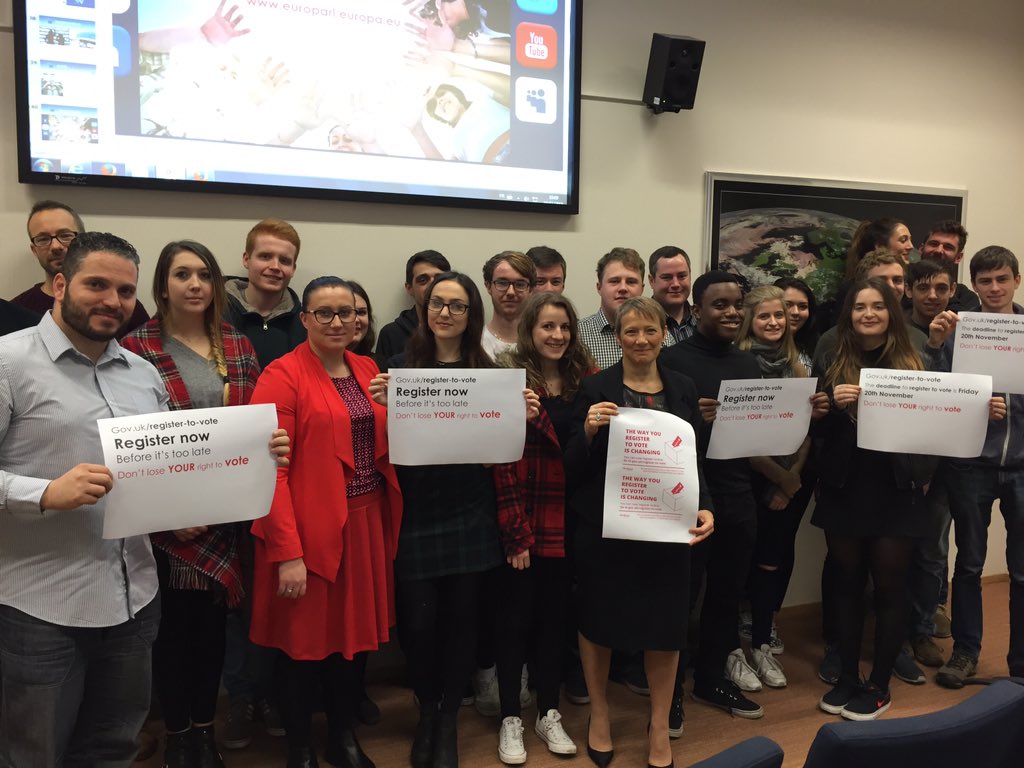 This week also saw the visit of a group of Bournemouth University students to Brussels. They had some fascinating questions, which -apart from reconfirming my confidence in the younger generation - prompted me highlight the massive importance of the contribution that EU funding makes to research in Universities across the UK. In addition, I was extremely pleased and grateful for their enthusiasm when we emphasized the importance of voter registration and the importance of spreading the word.