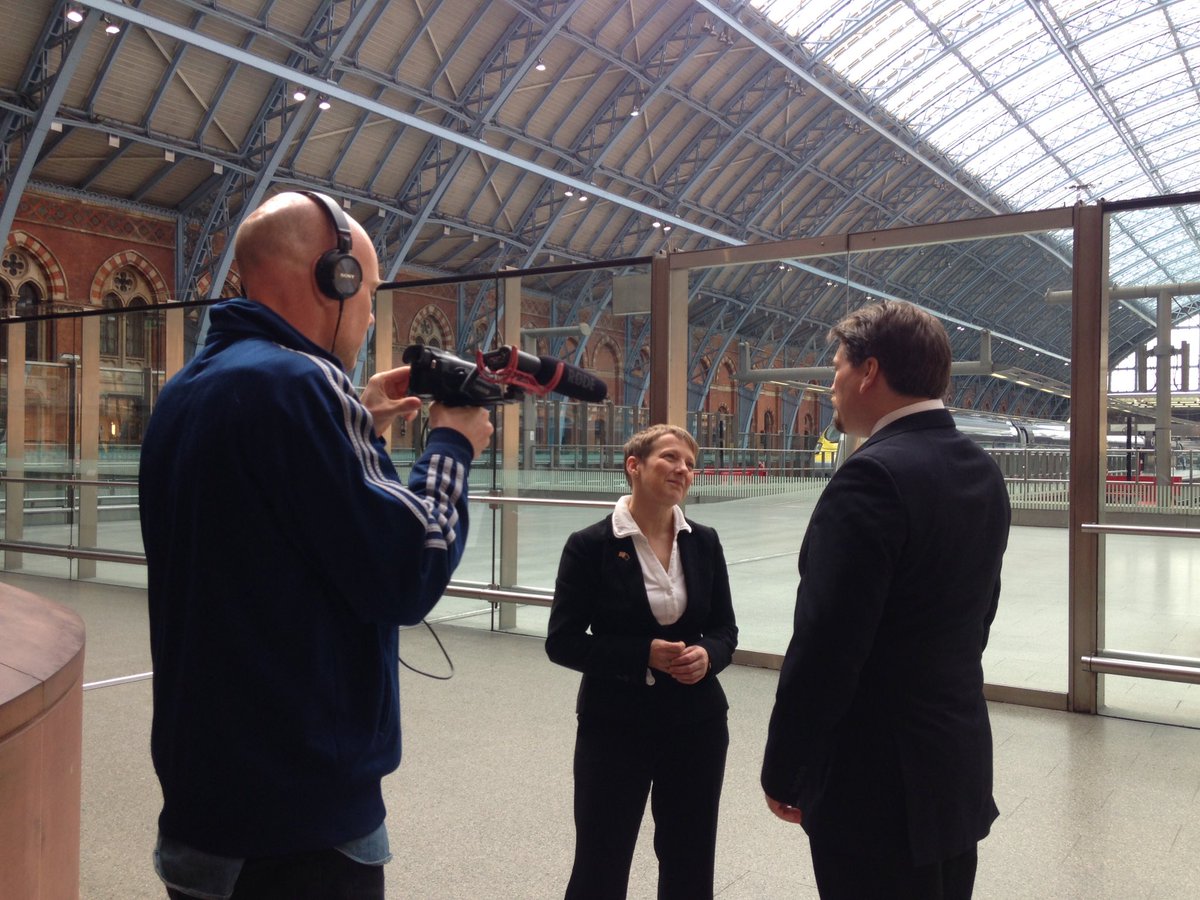 Though the referendum debate is in full swing in the UK, life continues in Brussels with committees and important pieces of legislation being brought forward and discussed. There is always so much that could be included in my diary but here are some highlights of the week.
FEMM Committee and EU Funding
This week I presented my report to the Women's Rights Committee which gave a perspective on how EU funds could be used to further gender equality and also reviewing the progress so far. I focused on 5 key points:
Gender budgeting:- We need to identify how certain spending decisions disproportionally affect women due to the differing needs of men and women, and make changes accordingly.
Europe 2020 strategy targets:- these targets include increasing female employment to 75%; achieving equal pay between women and men; reaching gender-equal members of national parliaments; and an equal number of women on large company boards. We need to measure how these targets are being achieved and whether progress is being made.
Refugees & Asylum seekers:- We desperately need to ensure that women and children are safe and have access to basic necessities such as health care and protection as they make perilous journeys to escape warfare back home. They now make up 55% of all refugees crossing into Europe.
Social infrastructure:- Investing public funds in in the care sector such as quality and affordable childcare, social care services and long term and elder care services creates jobs, drives economic growth and fosters gender equality. It also allows more women to return to or take up fulltime work given that women spend two to ten times more time on unpaid care than men. It is worth noting that this form of expenditure is rarely considered as a suitable form of investment when policy makers, in particular our national government, are looking for effective forms of employment generation in recessionary times, and in fact we often witness the opposite happening as public expenditure on education, health, childcare and social care services is cut in many countries as part of their deficit reduction strategies.
Funds for Violence Against Women:- Every opportunity to tackle violence against women in Europe must be taken. We must continue to scrutinise the effectiveness of the DAPHNE which has helped many organisations across the South West such as Women's Aid, Devon County Council, University of Bath and Crime ConcernTrust to name a few. In the European Parliament we will continue to check that funds to protect women and children are reaching grass-roots organisations on the ground to ensure effective implementation.
Supporting Science Research
Supporting scientific research through policy making is the lifeblood of what I do here at the European Parliament, and this week saw a huge endorsement of how the EU benefits, accelerates and empowers British science, with a House of Lords report published this week stating that "the ease with which talented researchers can move between EU Member States and the UK, the EU's fertile environment for research collaboration, harmonised regulations, access to EU research facilities and the availability of substantial funding for research combine to make EU membership a highly prized feature of the research ecosystem in the UK."
I saw more evidence of this during a meeting on the proposed future European Open Science Cloud. The idea behind this project is to make it easier than ever before for scientists to share data from their research to help inform and accelerate the research of others across Europe. It's an exciting and innovative project that has the potential to benefit science and industry across the UK. I will keep you updated as the issue progresses. 
The European Ombudsman
I met with the European Ombudsman this week to discuss her work. The European Ombudsman is a representative any EU citizen or resident can go to with a complaint of maladministration of an EU body. The Ombudsman will pursue your complaint if the issue related to EU maladministration. Businesses, associations or other bodies with a registered office in the Union may also complain to the Ombudsman.
You can find out more here.
Commissioner Jourova
We had the opportunity to exchange views with Commissioner Jourova who heads up gender issues in the European Commission. I made the point on the desperate need to rectify the work-life balance for women across the EU if we are to achieve gender equality and that more ambition is needed from the Commission. This was echoed by many fellow MEPs around the chamber. An interesting point that Commissioner Jourova made was the consideration of introducing legislation to increase pay transparency. The gender pay gap in Europe stands at around 16% and up to 20% in the UK. This is a huge problem as, over time, this is a main driver towards disparity between the pensions of men and women which is currently a 40% gap. It will be very interesting to see where Jourova goes with this idea and how it progresses.
Europe and SMEs
I spoke at a panel on Online Platforms and supporting SMEs organised by TechUK, where Lord Wei launched the newly published House of Lords report on Online Platforms. Online Platforms are a type of digital business than can take many forms. Uber, Airbnb, Amazon, thetrainline, and Youtube are all types of platform which offer a service or good supplied by others.
I argued that we need clear and simple rules for everyone; so consumers can have trust in these new business models, businesses can invest with stability and knowing the law, and employees know their rights when working with or for online platform companies. Many companies are examples of the best of new digital businesses, offering new and innovative services with customer and employee care at the heart of their ethos. However, when it is not clear what the rights of a consumer or employee are with these new companies, it is clear we do need to lay out rules for how the industry must operate in the future. I will keep you updated with the progress we make on this issue.
United Response and Every Vote Counts
This week I spoke with United Response who are a UK charity supporting people with learning disabilities, mental or physical support needs. They are working to help people understand more about the EU and why every vote counts.
Commissioner Oettinger
I spoke with Commissioner Oettinger on the situation of Europe's strategy for the Digital Economy. The EU has championed Britain's digitalisation by funding over half of the superfast broadband rollout in the UK, and but totally financing superfast broadband in Cornwall. 
I questioned Commissioner Oettinger on how we can use broadband and online working to tackle the issue of low pay in rural areas. I also asked him how the EU intends to address the issues of citizen trust in use of government services and personal data, and address the concerns of the manufacturing industry in facing new cybersecurity concerns in their manufacturing.
I also raised my concerns about ensuring we have life ling learning for all workers in the digital economy, to make the transition in industry workplaces is as inclusive as possible.
Equinet and Equality Bodies
On Wednesday I had a great opportunity to open a roundtable discussion on alleviating the situation of women in the labour market. I welcomed Equinet (the European Network of Equality Bodies) and the EHRC (European Human Rights Commission), the British equality body who work to create a fairer Britain through its mandate to challenge discrimination and protect human rights. Among many issues, pregnancy and maternity are key areas where women face discrimination in the workplace, with 77% of women reporting having had a negative experience at work due to pregnancy. Equality bodies such as trade unions and others play a crucial role in implementing the legislation that comes from Europe which protects against discrimination based on - not just gender - but also age, disability, sexual orientation and religion or belief in the workplace. I look forward to working with them going forward as key partners in ensuring equality is implemented across Europe. 
Plastic Waste Packaging
I continued to hold meetings and gather evidence for to amend the packaging and packaging waste file, the parliamentary bill for which I am the shadow draftsperson. One of the major issues we must consider with waste policy is how to stop plastics entering the waste stream? Great work is being done on developing more and better biodegradable and recyclable plastics and indeed the proposed text mandates a redesign of packaging to be more recycle friendly.
But this misses the key point, that plastics shouldn't enter the waste stream in the first place. A piece of plastic that degrades quickly may not have a long term on the environment, but it will have profound, damaging effects on the animals and wildlife that come into contact with that plastic before it degrades. Whats more, many plastics that are described as biodegradable often do not meet legal standards and therefore fragment into microplastics rather than degrade. Microplastics are even more damaging to the environment than normal plastic waste, and once fragmented, it is also impossible to extract this damaging material from the natural world.
I will continue to work on proposing solutions for how to reduce, reuse, and recycle plastic waste in this new law. I will table amendments in June on this after consulting with scientific experts in the South West and across the UK.
European Forum for Manufacturing
I chaired a meeting of the Manufacturers association in Brussels to discuss the upcoming Energy Efficiency Labelling package. I am proud to support British industry make a sustainable transition to a more energy and resource efficient future which focuses on high value products and jobs. 
The subject of this meeting, Energy Efficiency Labelling created a lively debate between positions. I believe that this new law will help to make it easier for consumers to choose the most suitable energy efficient white good for them. Following the VW scandal, public trust in manufacturers is at an all-time low, and this new law will help restore trust by improving ratings for energy efficiency in products to match the changes in technological progress over the past 20 years.
Science and Technology Committee – Gender Dimension
An early start on Thursday saw me participate at a breakfast meeting held by the Science and Technology Committee in Parliament where we discussed the gender dimension of this area. There are a multitude of gender gaps in science and research - education (study fields); careers (advancements, work-life balance, and decision-making); institutions (structures, policies, cultures); knowledge (in many fields gender dimension is not taken into account in the production process). A majority of European universities do not have a Gender Equality Action Plan to help more women reach their full potential in the area of science, research and academia. 
Thanks for reading, if you have any questions please get in touch or for the latest news please follow me on twitter and facebook for regular updates and remember to check the website as well.