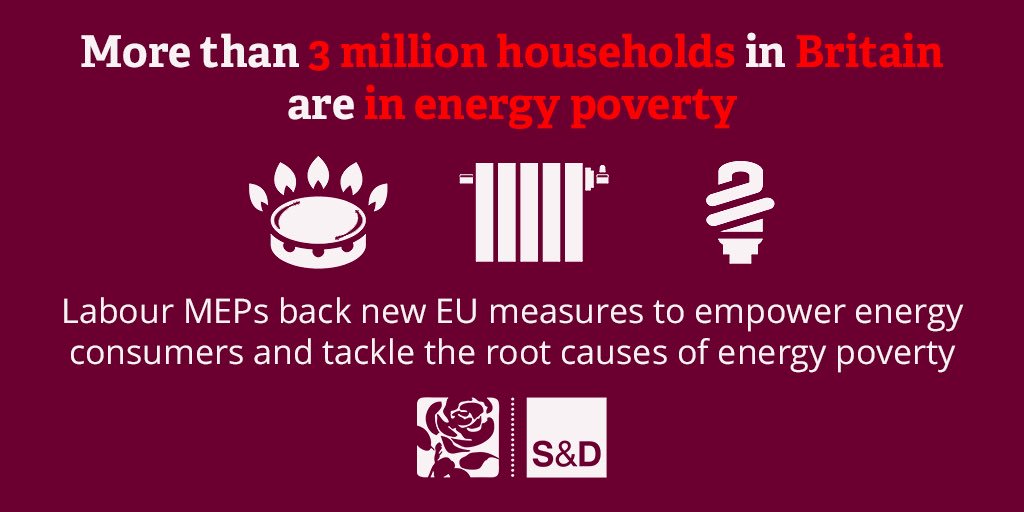 This week Gordon Brown came to the European Parliament to address an open meeting and a meeting of the Socialists and Democrats Group, the Labour family in the European Parliament. In an unscripted but beautifully articulated speech he gave all the reasons why we should stay and play our full part in the EU - and highlighted how we could use the British Presidency of the EU in 2017 to create a positive agenda for reform. We are living in an interdependent world, whether dealing with globalisation, climate change or taxation.

Our involvement in the EU brings us jobs but also provides a way we can stop a race to the bottom, by stopping companies undercutting their rivals through tax avoidance or precarious employment practices such as Zero Hour Contracts. He concluded by saying the highest achievement of civilisation has been the unprecedented decades of peace that we have enjoyed since the creating of the EU. We have all these benefits with a balance of co-operation and keeping our identity, just as the Germans, French, Italians and all other European nations are keeping their identity. The time has come not for us to leave the EU but for us to lead the EU.
Digital Single Market
The Commission announced new Digital Single Market measures this week, to make online platforms such as Uber and Deliveroo treat their employees like employees, with rights and responsibilities that people who work full time for a company are entitled to under EU law.
As Labour MEPs we are committed to keeping the citizen at the core of the Digital Single Market; we believe in the Internet of People, not the Internet of Things. It is imperative that we fight the digital divide, which means that physical access to high speed broadband should not be determined by where you live or what you can afford, that people without the requisite digital skills are trained or re-trained for the increasingly digital job market and that all citizens across Europe are able to take advantage of the digital society and its benefits, including access for all to eHealth and eGovernment.
Budget Committee
It was a busy week for budget issues, as well as the votes on the Multi-Annual Financial Framework Opinions that I was responsible for in the Industry, Research and Energy Committee and the Women's Rights and Gender Equality Committee there were also votes on three files I am responsible for in the Budget Committee itself and I presented my written Opinion on access to finance for NGOs.
Two files I am dealing with concerned the job creation potential of SMEs and access to finance to help them grow. Our EU membership is good for the British economy and good for our small businesses primarily because of the single market. This is a tariff-free trade area and gives British company's full access to a market of 500m people. In the Single Market we, benefit from a simple set of rules, this means for example that company's don't have to have multiple production lines due to differing product standards. Our ability to influence and improve these rules in the future is entirely dependent on the UK having a seat at the negotiation table as it does now. Access to finance is one of the main barriers to creation and growth of SMEs and the EU is working to address this. In these Parliamentary Opinions I have called for special attention to be paid towards small businesses in more remote and rural areas, and for special attention towards removing barriers to you people and to women setting up and growing their businesses, and simplification of rules and procedures.
Female Genital Mutilation (FGM)
In the FEMM Committee on Tuesday afternoon we heard from the chairwomen of the Anti-Female Genital Mutilation (Anti-FGM) Board and former minister of Kenya; Linah Jebii Kilimo. FGM is gross violation of human rights and we need to use a collective and delicate approach to move forward and protect girls and women who are at risk.
I raised the issue of prosecution and the sensitivity of family prosecution - it is very difficult to expect a child to testify against a family member and short-sighted to imagine it. However we must identify the cutters and coordinators who are responsible for carrying out a number of organised actions.
I also raised the need to address the travel industry - in particular airlines - and deliver a targeted campaign before the summer and possible run training to help employees spot warning signs and identify young girls at risk who may be travelling back with mothers to an FGM-prominent country to be cut.
A final point I made was to ask Linah what more we can do as policy makers to help the fight. In Bristol we have excellent grass-roots campaigns such as Bristol Women's Voice who have developed a Zero Tolerance pledge towards gender-based violence. This brilliant initiative has been signed by many businesses, NGOs, charities and other organisations and, by doing so, they acknowledge that domestic and sexual violence are not private matters.
Energy
I voted on Thursday for a report calling on energy companies to pass on falling wholesale prices to consumers in the South West.
The report, 'A New Deal for Energy Consumers', authored by a Labour MEP, calls for the end of termination fees when switching to cheaper suppliers, simplified energy bills that contain consumer-empowering information and guidelines to ensure suppliers notify customers when cheaper tariffs exist.
275,000 people in the South West live in fuel poverty. That's 12 percent of our population. In 2016 noone should be made to choose between heating and eating.
It also calls for EU funds to renovate the homes of those living in energy-inefficient homes, and, alongside these renovation funds, outlines targets to reduce the number of energy-inefficient homes by 2030 and urges the European Commission to prioritise energy poor citizens in energy legislation.
Gibraltar
It was an absolute pleasure as always to meet the Chief Minister of Gibraltar and good friend, Fabian Picardo, who was over in Brussels to conduct several meetings with the Parliament and the Commission on issues such as Schengen borders, aviation and single European skies package. Gibraltar citizens are European citizens and therefore it is imperative that European law grants Gibraltarians the same rights as everyone else.
In addition we discussed as well as addressing the very serious implications for Gibraltar in the event of a Brexit. But in the words of the Chief Minister himself, "every single one of his predecessors wanted to remain in the EU". Now we need to make sure that the rest of the UK are as positive as Gibraltar!
Circular Economy
I held meetings with fellow MEPs working on the circular economy package, and we are ready to amend the law to force companies to pay for waste collection and recycling. We believe it is vital that business pays for the real cost of waste, both for the future of our economy and the future of the planet.