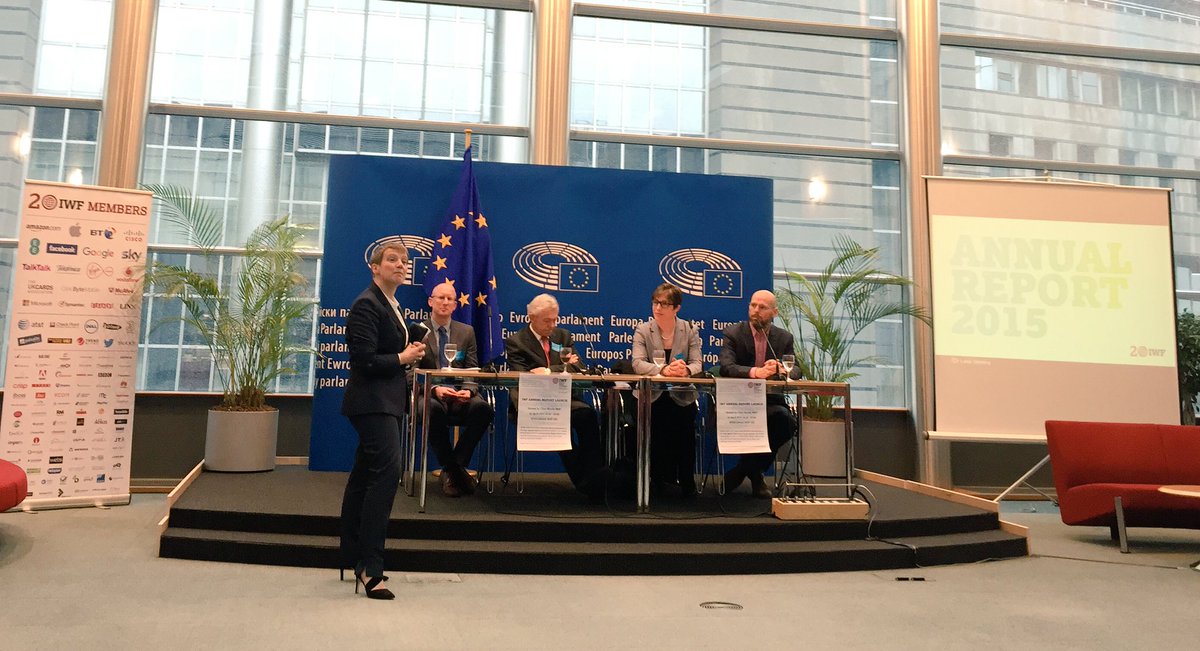 The referendum on June 23rd now often frames how I think about the issues that I deal with on a daily basis.  This week has been no exception.  On Thursday it was International Workers Memorial Day and I wrote a blog on how the EU underpins our Health and Safety protections (insert blog link here), without the EU British workers would have been so much more vulnerable.  There was also a meeting with Unite, Airbus  and Rolls Royce where both the employers and the union highlighted the importance of staying in the EU to ensure we keep the highly skilled manufacturing jobs in the South West.  

Finally, regular readers of this blog will know my involvement in protecting the invaluable EU investment in research, which repeatedly delivers ground breaking developments in all sorts of areas.   This week's breakthrough was in cancer treatment.  So from protection in the workplace to life saving medicine our membership of the EU makes our lives healthier, safer and longer.   We shouldn't risk our future and the future of others.
Internet Watch Foundation
This week I was delighted to host the launch of the Internet Watch Foundation's annual report. With the foundation celebrating its 20th year, the report conveyed the remarkable growth and progress that it has been making to tackle child sexual abuse online by finding and taking down content, typically within 2 hours. During the launch we heard from one of the technicians who went into detail about how IWF are developing better technologies and more advanced methods of searching in order to combat abuse. We also heard from an analyst whose day-to-day job is to use this new technology to track down content online. While listening to him describe how important solid support networks, compulsory monthly counselling and a culture of encouraged breaks from the screen, it really highlights just how challenging but important the work of the organisation is.
The EU plays a crucial role in funding and helping to develop the infrastructure of this work so that the best practices of IWF can be exchanged across the WU more widely. In addition, thanks to the European funding of the UK Safer Internet Centre, organisations such as South West Grid for Learning, based in Exeter, are able to play their part in keeping the online space safe for all users.
Budget Committee and SMEs
I am the responsible MEP in my political group for two budgetary opinions on the subject of SMEs, the first is on the subject of how best to harness the job creation potential of small and medium sized enterprises (SMEs) and the second focusses more specifically on how the EU can work to improve access to finance for SMEs. As such on Tuesday I attended a public hearing on the subject which included contributions from a number of external experts. It really struck me how much the UK would stand to gain by having its own public investment bank, something that the Labour Party called for in the last general election and will continue to call for.
SMEs form the bedrock of the UK economy and are absolutely necessary for future job creation and growth. The majority of new jobs created in the UK are created by small businesses – existing small businesses contribute 34% of new jobs created, whilst new business start-ups contribute 33%. There are a number of market failures affecting the supply of finance to SMEs. These market failures relate to the provision of both debt and equity. There is also a demand-side issue where businesses are not aware of the potential benefits of raising finance or the chance of doing so successfully. This is likely leading to a situation where many businesses failing to exploit their growth potential.
The EU is doing something to address this and has a raft of financial instruments targeted at improving access to finance for SMEs - these instruments aim to help SMEs grow and help start-ups get off the ground.
In my reports I will be emphasising:
additional attention to be paid to more remote areas like some those in my constituency
additional attention to support young entrepreneurs and women who are often an untapped resource
emphasise that grants remain important at the very early stages of development and innovation
argue for administrative burdens to be minimised and processes simplified for SMEs
the improving access to finance for SMEs is absolutely crucial to our future prosperity
If you are an SME you can find information on what the EU is doing, or how it could help your business, by clicking here: http://www.eib.org/eiah/index.htm
Aerospace
Aerospace is one of the South West's biggest industries, with Airbus employing 4000 people at Filton, Rolls Royce 3000 people in Bristol, 3200 in Yeovil with Agusta Westland, and many hundreds besides in SMEs all over region.
This week Labour's leader in Europe Glenis Willmott hosted Rolls Royce, Airbus, and union reps in the European Parliament to discuss the future of these high value jobs in the UK. EU investment has been vital in growing the UK aerospace industry. 40 years ago Boeing was the only real show in town. Now Airbus competes toe to toe with Boeing as the biggest airplane manufacturer in the world, with thousands of jobs in the UK and millions of pounds of investment into the British economy.
The companies and unions were clear, leaving the EU puts all these jobs, and all the investment in our region at risk. Airbus is a European company set up to be an aerospace champion for EU countries and they have stated publicly in a recent letter to their workers that they would seriously question whether to invest any more in the UK if we are outside the EU. Aerospace is a lifeline industry for our region and we cannot afford to lose it.
Europlanet
This week I hosted a group of planetary scientists from across Europe called Europlanet for a discussion on how the EU has supported and grown the British space industry and British science. I heard about how vital EU funding and scientific collaboration had been in supporting projects such as the ExoMars rover mission, which is currently hurtling towards the Red Planet with British and European scientific instruments on board to look for signs of life and evidence about the beginning of the solar system.
This may seem frivolous in an age of austerity, but space programmes like ExoMars started life 20-30 years ago and take long term stability and investment, which the EU provides and national governments often don't, changing priorities with each new election. But there is something more fundamental at stake here. Scientific endeavour for science's own sake is at the heart of human civilisation. Penicillin, quantum computing, live saving surgery and more besides all came from a basic human curiosity. To quote Apollo 11 astronaut Michael Collins, "it's human nature to stretch, to go, to see, to understand. Exploration is not a choice, really; it's an imperative."
And if that's not worth fighting for, I don't know what is.
Empowering women in a Digital Age
In the mini-plenary we successfully voted through a FEMM Committee report entitled 'Empowering Women in a Digital Age.' My ITRE Committee work sees me dealing a lot with the Digital Single Market and the social, economic, political, employment implications that this will have on people in Europe and the South West. For this reason, it is great to have the opportunity to review this from a gender perspective. The report called for using the Digital Agenda and the Digital Single Market Strategy with a view to address the severe gender gap within the ICT sector. It also touched on fostering education and training of women and girls in ICT, increasing the visibility of women in the digital arena, enhancing gender equality and participation of women through better access to funding and supporting civil society and women's organisations in making an inclusive internet a reality. Europe is placing women at the forefront of the digital agenda which will benefit women across the UK and South West.