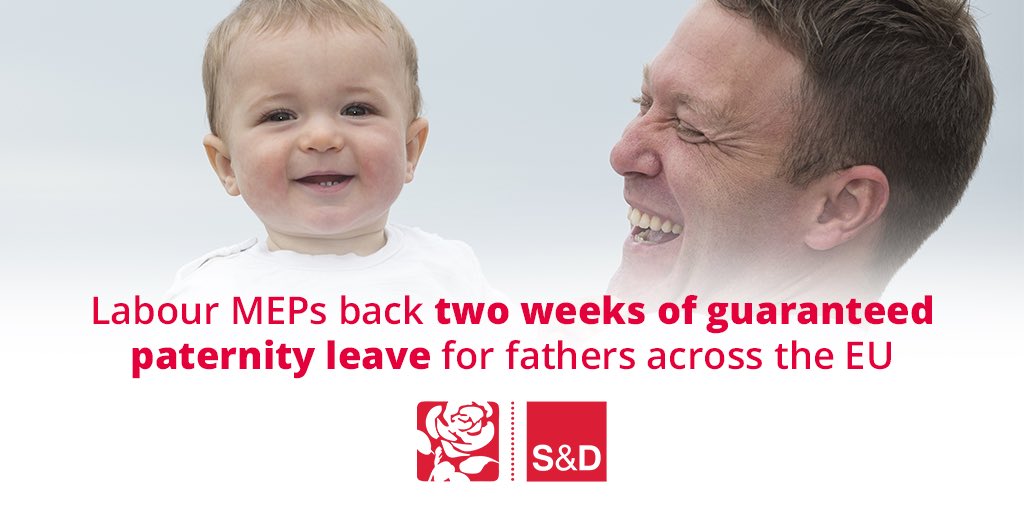 It was another busy week in the EU. I have picked out some highlights from the week starting with the ongoing campaign to save British Steel.
British Steel and China
On Thursday this week the European Parliament voted overwhelmingly to increase trade tariffs on Chinese steel, making it more difficult for China to dump below market-value steel on the UK market.
Labour MEPs forced a vote on the issue despite opposition from the Tories, because we recognise how important this issue is to hundreds of thousands of families across the country whose livelihoods are threatened by the closure of Tata steel. Across Europe there are 40,000 fewer jobs in the steel industry since 2007. In the UK 5,000 were lost in 2015 alone and the closing of the Port Talbot plant threatens another 4,000.
The EU is straining every sinew to save high quality jobs in a high quality industry from unfair, subsidized competition abroad. But the Tories are trying to stop Europe at every turn, with Sajid Javid sacrificing thousands of steel jobs on the altar of ideology.
The UK government has resisted attempts by the European Commission to implement stronger trade defence measures against Chinese steel in response to aggressive dumping on the EU market.
The Tory government has claimed it wants our steel industry to compete competitively with the rest of the world - this ignores the fact that the Chinese state intervenes and subsidizes its industries on a massive scale, artificially lowering prices of its products abroad.
What's more, we have heard in recent weeks a nonsense argument from the government that "EU state aid rules" prevent the UK government from intervening to save Port Talbot. Simply put, this is not true. The Commission recognises that state aid growing a fair economy is necessary and desirable, so national governments are at liberty to take action where necessary. They very often do, except this Tory government, which has used the "state aid" excuse to hide their aggressive economic agenda which seems to benefit everyone but British workers.
Labour MEPs and the EU will continue to fight for high quality jobs for British workers, despite the Tory government. But let's just take a moment to pause and think what might happen to our steel industry outside of the EU. Doesn't bear thinking about, does it?
CWU General Secretary Dave Ward
We also met with the Communications' Workers Union General Secretary Dave Ward who was in Brussels to go head-to-head with some MEPs on the future of postal services and explain why the experiment in liberalization has not worked for customers or workers. He was also here to talk about insecure contracts, undercutting of wages, agency workers, and superfast broadband. The CWU is supporting the campaign to remain in the EU to protect and improve workers' rights.  
EUROPOL 
MEPs voted this week to empower Europol to better fight cross border crime, whilst enshrining new and tougher data protection rules for the Agency.
I have seen first-hand in recent weeks how important Europol is to tackling the most sinister of cross-border crime, Child Sexual Abuse online. I work closely with the Safer Internet Centre in Exeter and the Internet Watch Foundation in Cambridge, who rely heavily on the EU for 50% of their funding, and on European laws which make their work easier and quicker.
90% of Child Sexual Abuse material is uploaded to the web outside the UK, but thousands of individuals in the UK download this material. So this crime cannot be stopped without cross border policing. This is something that Europol and the EU has made easier, helping our police forces to help more victims escape their abusers.
There has been a lot of talk recently about how Europol makes us more unsafe, but when you see the work they do to save our children, as I did when I met an officer who broke down in tears as he described the crimes he saw on his screen day after day, I challenge anyone to claim that Europol doesn't keep our children and communities safe and secure.
Parental Leave Framework
Over the past few decades, the European Union has introduced two pieces of legislation on family leave: maternity leave introduced in 1992 and parental leave introduced in 1996 then amended in 2010 following a new agreement by the EU social partners on the issue. Although the legal situations in the individual Member States are relatively complex, the current status of national legislation far from effective.
While parental leave aims to split time taken between parents, data from 2010 shows that out of the 3.5 million people who took parental leave, 2.7% were men. This is largely due to a lack of adequate reimbursement for parents. With the gender pay gap between men and women still standing at 20% this usually means that men are less likely to take time off to care for their children. However with the economic and gender equality challenges facing Europe, a strong parental leave framework that makes it affordable for parents to share time taken out of the workplace would not only help elevate women's place in the labour market due to increased participation, but also help to reduce the pay gap as women are not the only ones expected to take time off. It would also strengthen gender equality in the household by sharing family tasks between men and women.
The report that we were voting on in Strasbourg this week, originating from the S&D Group, addresses the fact that unpaid or poorly paid family leave results in low participation rates, and that fathers make use of very few of their parental leave rights. It maintains that entirely or partially non-transferable, properly paid parental leave is used in a more balanced way by both parents, and helps to reduce discrimination against women in the labour market.
Tax Transparency
This week I and my Labour colleagues also continued the fight for strict measures to tackle corporate tax avoidance and evasion. We voted to introduce EU rules requiring member countries to share tax information as part of the fight against corporate tax avoidance and evasion, UKIP MEPs opposed these rules. Our sustained pressure on the issue finally prompted Conservative MEPs to abandon their opposition to EU tax transparency measures, although they continue to oppose public country-by-country reporting of profits and taxation despite claims by Chancellor George Osborne that the Conservatives support public country-by-country reporting.